Smart Recycle PH helps users connect with verified collection partners for their recyclable materials and get to know and shop for sustainable products and services.
OUR MISSION:
We, together with our stakeholders, intend to be the leading source of information and online platform of choice for Filipino recycling and sustainable business communities. We connect with ordinary citizens, collection partners, sustainable shops, and brand affiliates who share the same advocacy on sustainability through recycling or upcycling processes.
OUR VISION:
We, together with our stakeholders, envision a sustainable, inclusive, and efficient platform that provides a seamless and streamlined recycling process that creates job opportunities, income-generating avenues and a more revitalized environment.
OUR SERVICES:
Get Smart Recycle Points and convert them into trees with RAFI One to Tree every time you partner with us!
Here are our waste collection programs that we can cater to most major cities nationwide:
**Recyclables Collection Drop Off Partner**
**Recyclables Wholesale Disposal (One Time Disposal and Scheduled Disposal Program)
**Residual Waste Disposal Service
**Toxic and Hazardous Waste Disposal Service
**Document and Hard Drive Destruction Service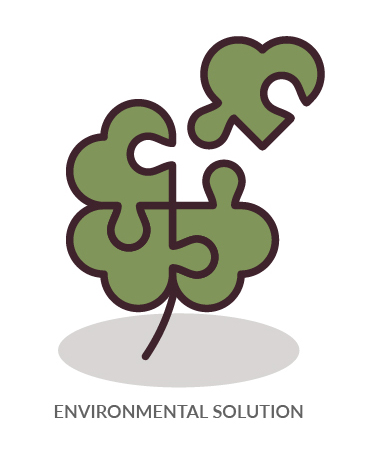 On September 18, 2021, Smart Recycle PH was established looking  to expand its reach for environmental sustainability through recycling or upcycling processes. With this goal in mind, this social enterprise hopes to minimize waste going to landfills by serving as the bridge between ordinary citizens, business organizations and verified collection partners to pursue this kind of environment-related advocacy. From focusing on Metro Cebu,  Smart Recycle PH gradually grows to cater more major cities across the country. Backed by 20 years of experience in the paper recycling industry, its efforts and initiatives continue to develop with the help of different stakeholders, including users of digital platforms, verified collection partners, companies, and local shops.
In October 2022, Smart Recycle PH achieved another significant milestone when it received funding from Tetra Pak as a special award during the Reimagine Recycling Year 4 event, which was hosted by The Coca Cola Foundation and Save Philippine Seas. This recognition and support further validated Smart Recycle PH's dedication to environmental sustainability and its innovative recycling and upcycling processes through improving its system and capacitating its stakeholders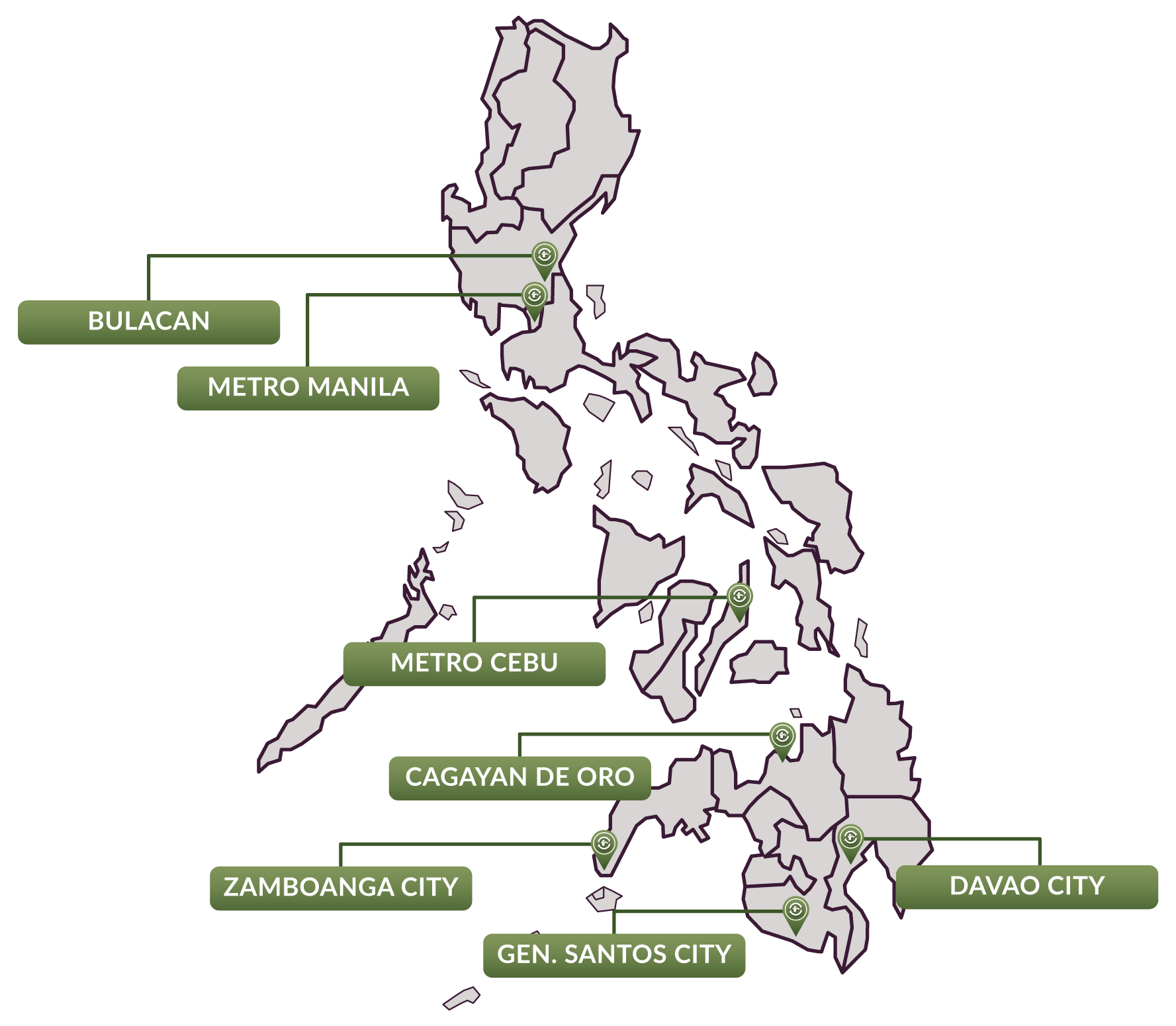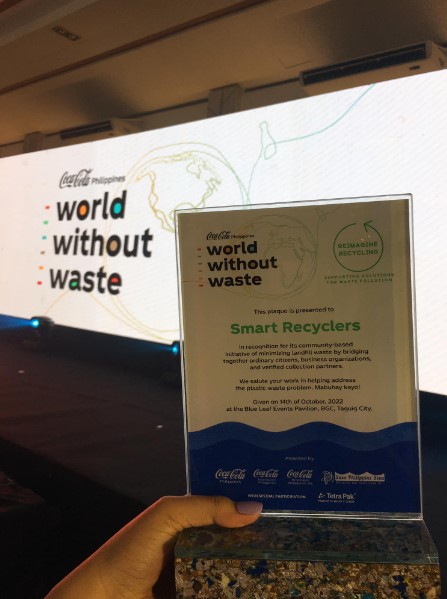 In May 2023, Smart Recycle PH reached a momentous achievement by successfully diverting 532 tons of recyclables through the commitment of 32 corporate partners. This accomplishment was accompanied by the fulfillment of their pledge to the Ramon Aboitiz Foundation Inc. (RAFI) One To Tree initiative, with the planting of 1,000 trees. These milestones highlight the growing impact and expansion of Smart Recycle PH's efforts in promoting a more sustainable future for the Philippines.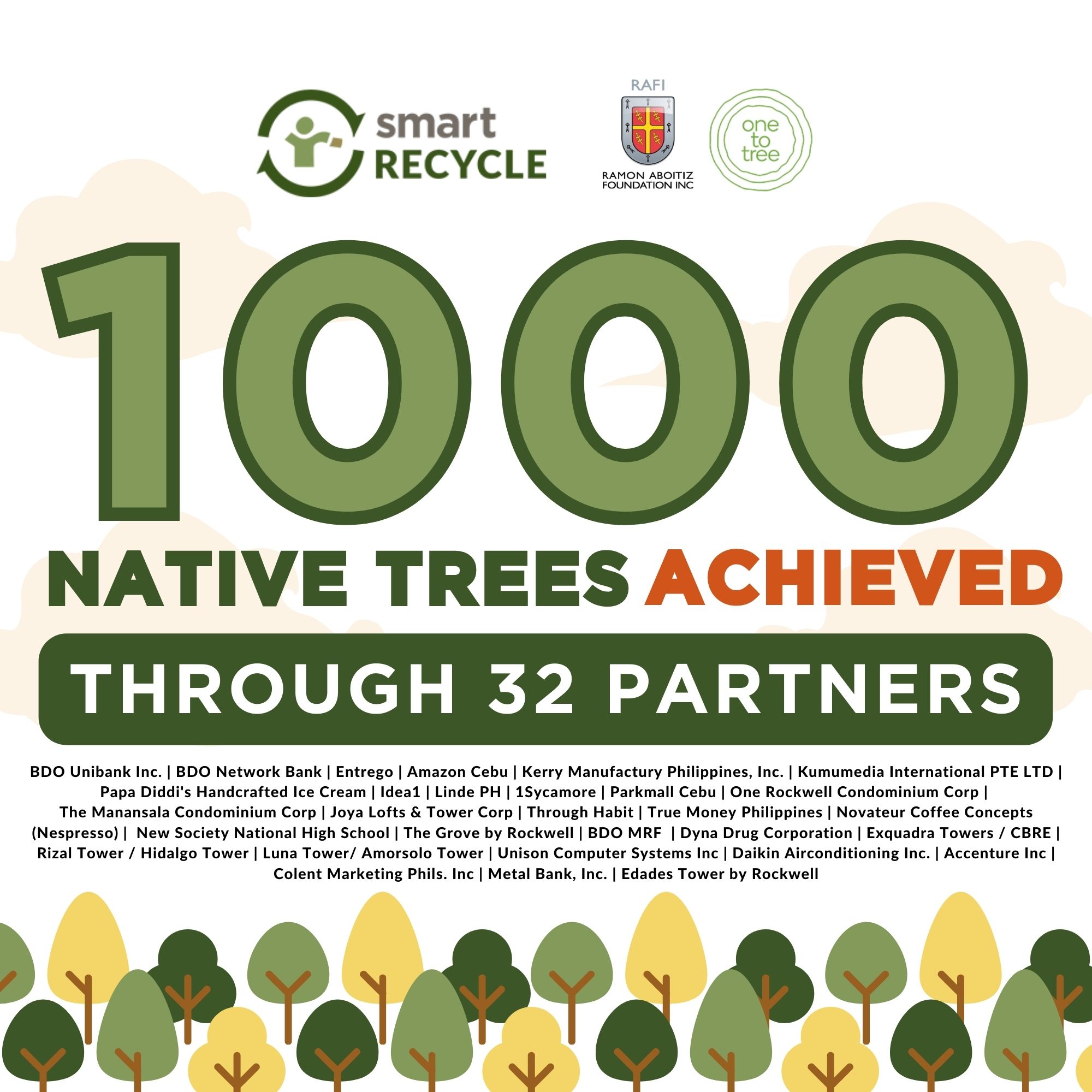 We launched the Smart Recycle app last July 2, 2023, a tool for tracking your Smart Recycle PH points and earning trees for the Recycling for Trees Campaign with RAFI One to Tree at Through Habit Store and Through Habit Cafe.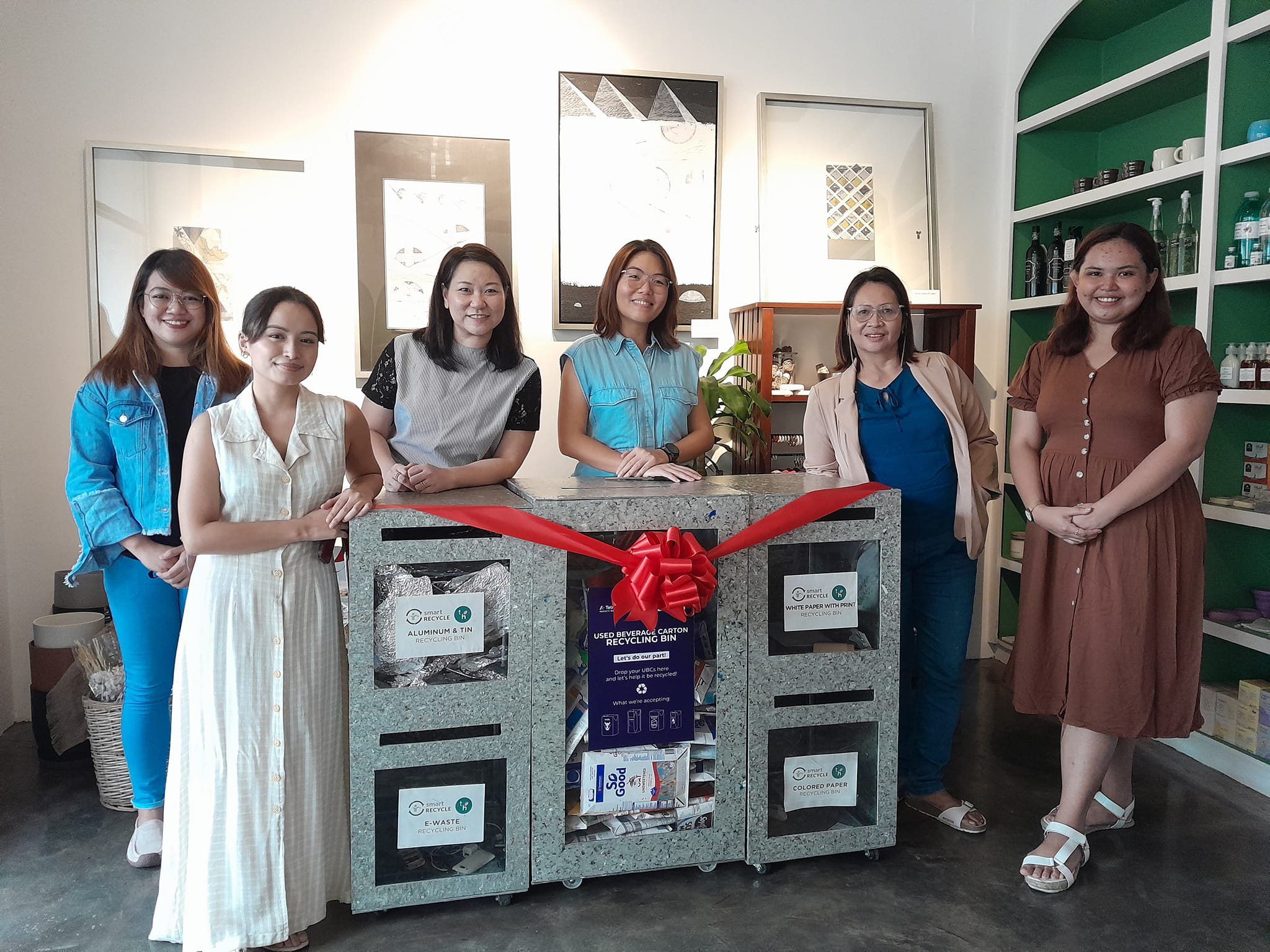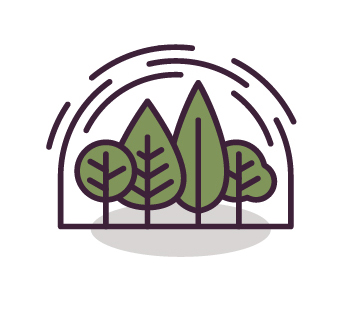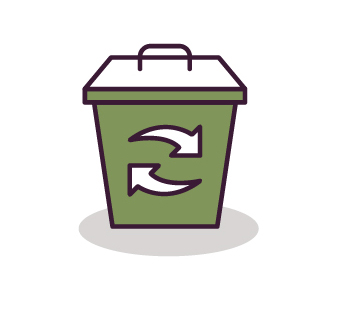 Smart Recycle PH is composed of advocacy-driven individuals who aim to have positive contributions to human society and the environment through their efforts and initiatives. Coming from multidisciplinary backgrounds, people  behind this social enterprise aim to partake in building a more sustainable future with its partners and other stakeholders while fostering a space for personal development. We take this advocacy by heart as we continuously strive to create programs suitable to the demands, needs, and expectations of our stakeholders.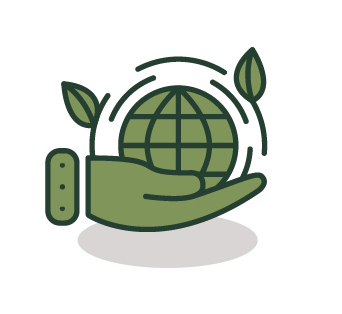 Smart Recycle PH is focusing on the importance of personal actions that can be accumulated into collective impact for the environment, whether in the context of home, office or community, that can be seen through its different partnerships with corporate companies, local sustainable shops, brand affiliates, and verified collection partners, and through its engagement with ordinary people. The waste management process designed by Smart Recycle PH expects a collective action that can bring a more positive impact in the environment and human society in the long run. With the proper segregation of wastes starting from individuals, such actions foster a sense of community that helps each other toward common good. These simple actions coming from people in keeping this waste management process should become a habit that will stick with everyone as days go by.